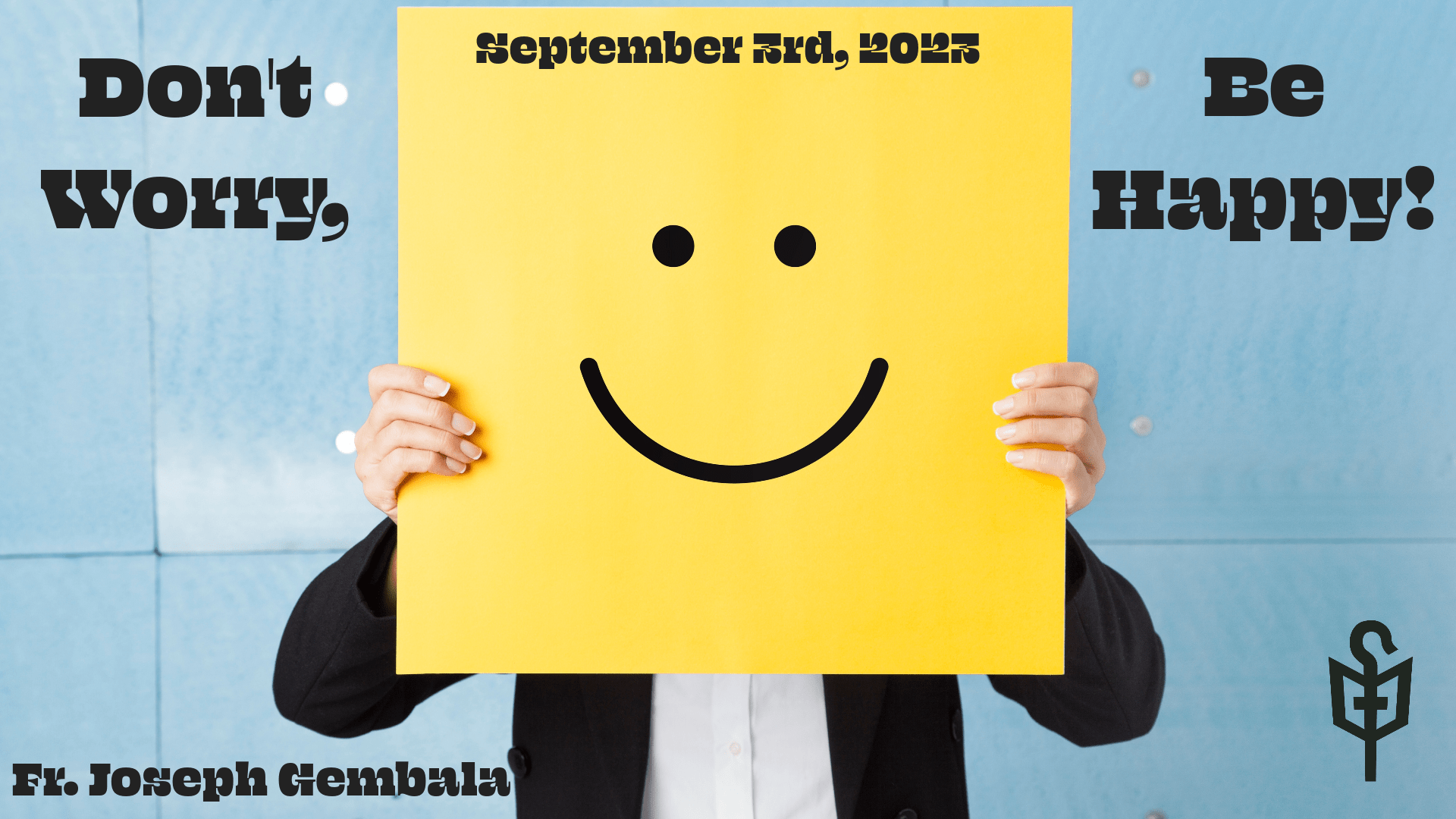 Don't Worry, Be Happy!
In his homily about happiness, Fr. Joe reminds us that it is easy to find things that make us happy for a small amount of time. However, in order to land a lifetime of happiness, we must turn to God and trust that He will grant it to us endlessly!
Recorded Live on Sunday September 3rd, 2023 at St. Malachy Catholic Church.
Don't Worry, Be Happy!